EVA M.C.
Eva is a Frankfurt-based comedian who performs comedy since 2018. Early on she produced her own show in Frankfurt which quickly led to new connections and therefore performances in Krakau, Vienna, Berlin, and Cologne.She has hosted Captain Khalid's Sold Out show in Frankfurt and travels regularly to Luxemburg to perform showcases.
She is regarded as a crowd-engaging, observational storyteller. Eva is a half German, half Greek comedian who had her first stand-up show in Los Angeles. There, she worked in a bar, watching Newcomer comedians and professionals attempt new jokes for more than two years while she was studying communications in college.Right before leaving the US to return to Germany, Eva attempted to do an open mic herself and continued to do so in Germany. She currently studies math and desperately needs approval as her studies do not support her.
Eva mostly enjoys having occasional beers in a pub and she loves to tell stories about her observations from travelling and from strange and bizarre places.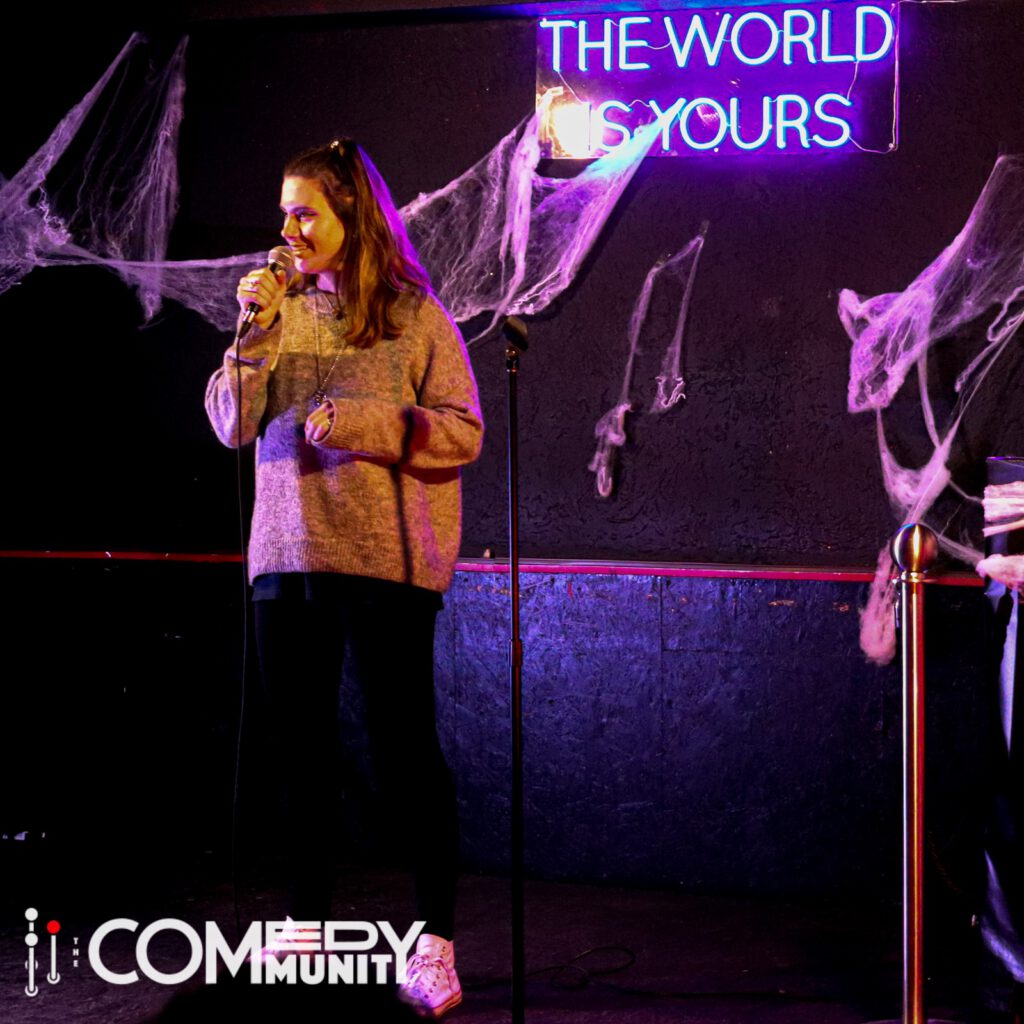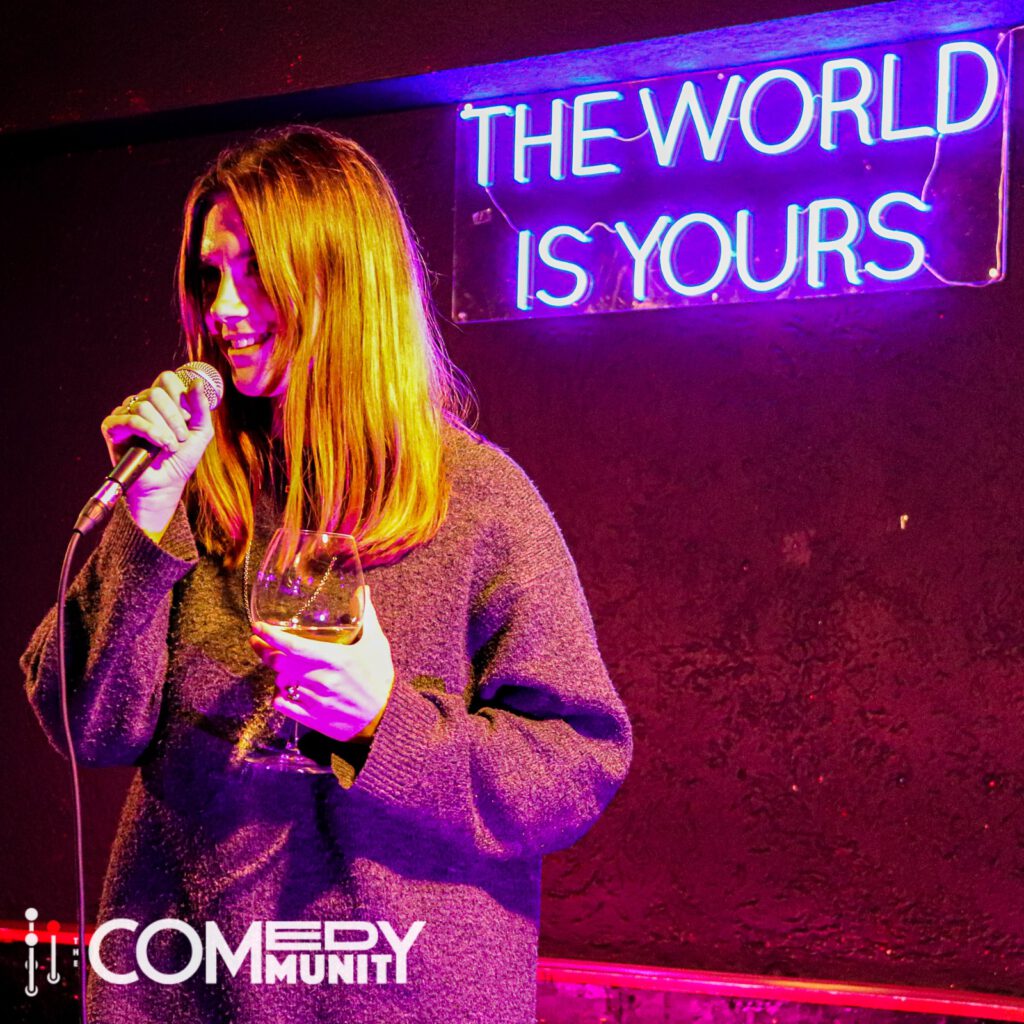 Eva ist eine Frankfurter Komikerin, die seit 2018 Comedy macht. Schon früh produzierte sie in Frankfurt ihre eigene Show, die schnell zu neuen Verbindungen und damit zu Auftritten in Krakau, Wien, Berlin und Köln führte. Sie moderierte Captain Khalids Sold Out Show in Frankfurt und reist regelmäßig nach Luxemburg, um Showcases aufzuführen.
Sie gilt als aufmerksamkeitsstarke, beobachtende Geschichtenerzählerin. Eva ist eine halb deutsche, halb griechische Komikerin, die ihre erste Stand-up-Show in Los Angeles hatte. Dort arbeitete sie in einer Bar und beobachtete mehr als zwei Jahre lang Newcomer-Comedians und Profis, die neue Witze machten, während sie am College Kommunikationswissenschaften studierte tun dies in Deutschland. Sie studiert derzeit Mathematik und braucht dringend eine Zulassung, da ihr Studium sie nicht unterstützt.
Eva trinkt am liebsten gelegentlich ein Bier in einer Kneipe und liebt es, Geschichten über ihre Beobachtungen auf Reisen und an fremden und bizarren Orten zu erzählen.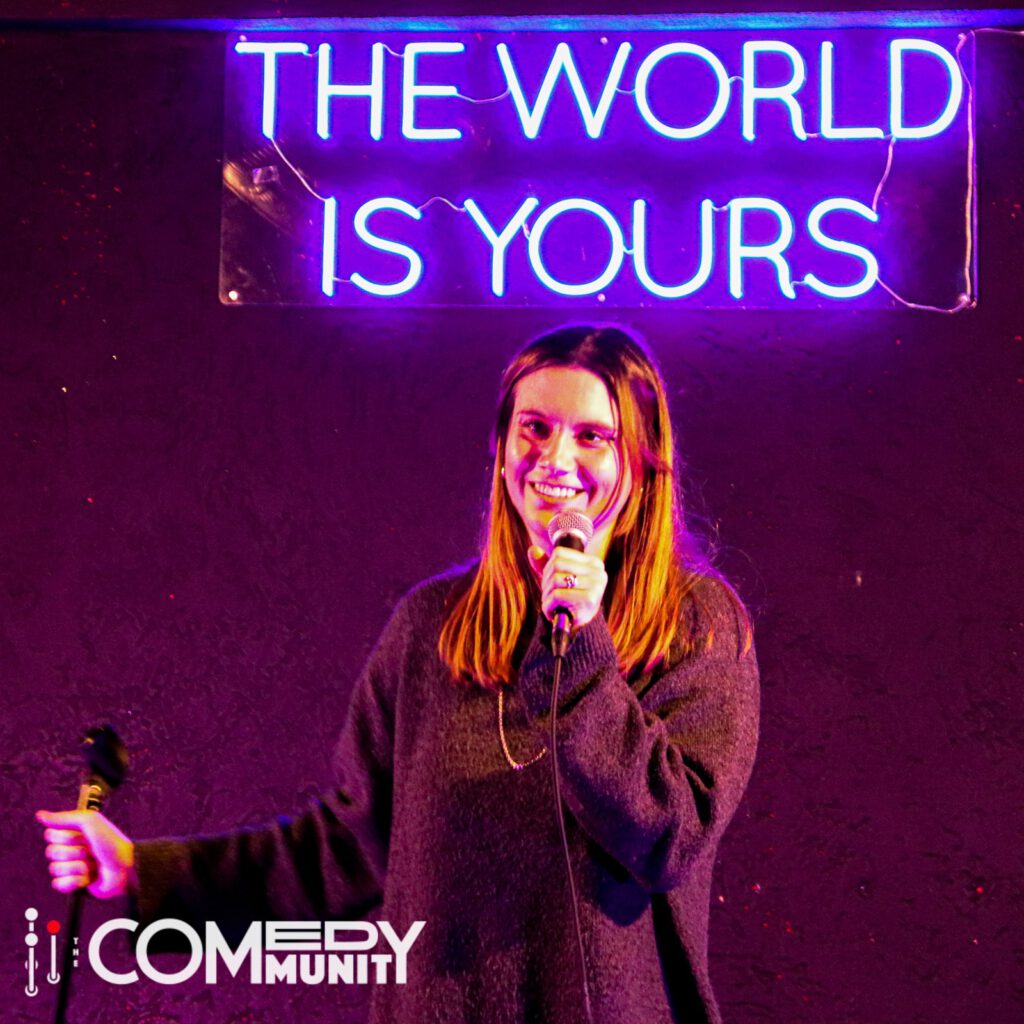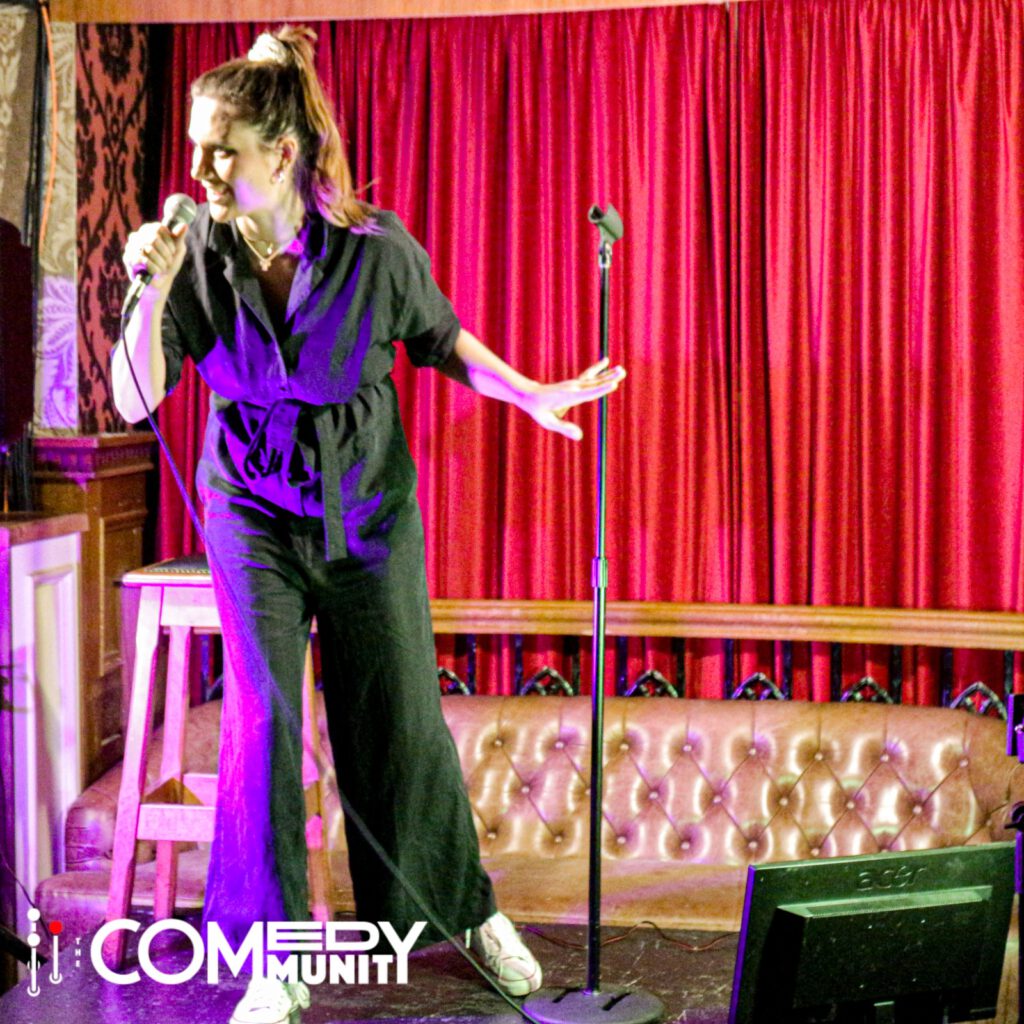 Sprachen/Languages:
Geburtsjahr/Date of Birth
Einsatzgebiet/Skills
Performer
Host
Open Mic
Mix Shows
Showcase
Organizer
Kontaktadresse: